Tracy Allen
Project Executive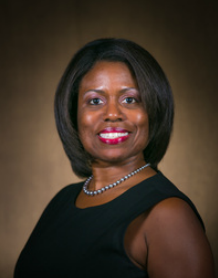 Ms. Allen has worked in the field of Construction Engineering, Information Technology and Project Management. She began her career in the healthcare industry with the University of Chicago Hospitals in 1991 as a Systems Analyst, Blue Cross Blue Shield in 1995 as a Lead Systems Administrator. Ms. Allen continued in the technology field as an expert in research and development, employing risk mitigation techniques, budget management and information technology for Motorola, and Boeing. Ms. Allen was responsible for managing projects, systems testing and technical training at boutique firms such as Kristine Fallon Associates and 4GL School Solutions and managing budgets of $4M and more. She managed the testing, evaluation, implementation and system administration of web-based project management systems for with the Chicago Transit Authority (CTA).
Ms. Allen graduated from IIT with a BS in Management Information Systems, a Minor in Electrical Engineering. Ms. Allen has a Masters in Project Management and is an active member of the Construction Managers Association of America and she is a CMAA Chicago Board member.
Ms. Allen was born and raised in the city of Chicago and is active in the Bronzeville community. She utilizes her skills and education to contribute to the growth and sustainability of the community by participating in initiatives to promote education and the creation of gainful employment. Tracy also mentors young women in STEM careers. She has been active in her church for 30 years.