Stephen N. Keith
MD, MSPH—Chief Business Development and Medical Officer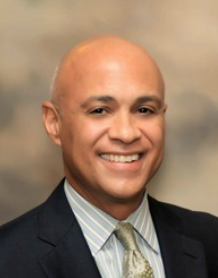 Dr. Keith a native Chicagoan comes to Evanston Technology Partners from Atlanta, Georgia where he is currently a Site Director for WellStreet Urgent Care a position he assumed in 2012. Previously, he held the position of Chief Executive Officer of the American College of Clinical Pharmacology from 2009 to 2012. From 2006 until 2009, Dr. Keith served as President and Chief Operating Officer of Panacea Pharmaceuticals, Inc., From 2003 until 2006, Dr. Keith was a Managing Director of Glocap Advisors, an investment bank based in New York, and a Senior Consultant with the Biologics Consulting Group. During 2002-2003, Dr. Keith was a General Partner with Emerging Technology Partners, an early-stage life sciences venture capital firm in Maryland. Just prior to joining Emerging Technology Partners, he held the position of President and Chief Operating Officer, Antex Biologics Inc. From 1995 to 2000, Dr. Keith served as Vice President, Marketing and Sales, at North American Vaccine, Inc. From 1990 to 1995, Dr. Keith held various positions at Merck & Co., Inc., including Senior Director, Health Care Delivery Policy in Corporate Public Affairs, Senior Customer Manager in the U.S. Human Health Division, and Senior Director, Health Strategies, in the Merck-Medco Managed Care Division.
Dr. Keith serves on the Board of Directors of Cytomedix, Inc., a life science company marketing wound care products. He also serves as a member of the Boards of Directors of The David Winston A. Winston Health Policy Fellowship, National Medical Fellowships, and Community Health Charities.
Dr. Keith completed his undergraduate work at Amherst College, Amherst, Massachusetts, in 1973, and he received the M.D. degree from the University of Illinois in 1977. Dr. Keith completed a three-year residency in Pediatrics at the University of California, Los Angeles, Center for the Health Sciences in 1980. From 1980 to 1982, he was a Robert Wood Johnson Foundation Clinical Scholar at UCLA, during which time he received a Masters in Science in Public Health from UCLA. From 1982 to 1987, Dr. Keith served on the faculty of the Charles Drew Medical School and the UCLA School of Medicine in the Department of Pediatrics. From 1987 to 1990, Dr. Keith served as a Health Policy Advisor to the U.S. Senate Committee on Labor and Human Resources, under Senator Edward M. Kennedy.