Cyril Mowatt
Lead Security Consultant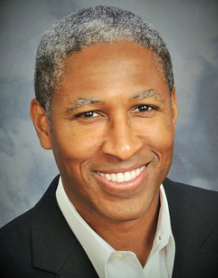 As an advisory consultant with Evanston Technology Partners, Cyril brings his experience in Cybersecurity in multiple domains, including security policy and standards development, security architecture, integration, and control requirements, design, and evaluation. As a CISSP (Certified Information Systems Security Professional),CISA (Certified Information Security Auditor), and CISM (Certified Information Security Manager). Mr. Mowatt's technical business management experience enables our clients to secure emerging technologies of cloud, virtualization, mobile and data analytics.
Prior to working with Evanston Technology Partners, Cyril Mowatt served in information security and technology governance, risk, and compliance roles with Nuveen Investments, JP Morgan, Northern Trust, Deloitte, Accenture, and IBM Global Services over a sixteen year period.
His security technologies and operations background included networking and hosting services including security architecture and technology control design and assessment. He has extensive expertise in the Information Risk management and regulatory frameworks such as COBIT, NIST, ISO2700X, HIPAA and PCI.
Mr. Mowatt's technical, regulatory, and operations background will be aligned with the challenges that the Health Care Industry faces in the following areas:
Revenue Cycle Management, Clinical Care Management, Data Security, Fraud, Technology Audit and Compliance.
A native of Chicago He is a proud alum of The Latin School and Georgetown University. Mr. Mowatt serves on the Board of Directors of Urban Gateway – a not for profit in arts education.