Artis Carroll
Vice President of Sales & National Accounts, Director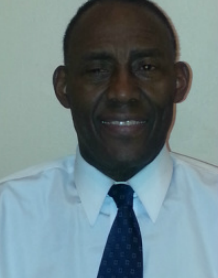 Prior to joining Evanston Technology Partners, Mr. Carroll served as Vice President of Sales and National Accounts for LSL Industries in Chicago for nine years. He initiated major Group Purchasing Organizations (GPO) relationships including Novation, Premier, Med Assets, Health Trust and others. Resulting in contracts with Kaiser Permanente, Advocate Healthcare, Kindred Healthcare, Tenet, Beaumont Hospital Group, Baylor Healthcare, Presence Healthcare and the University of Chicago Hospitals just to name a few.
During his time with LSL Industries his sales and service organization received numerous awards including the 2009 Premier Minority Diversity Supplier of the Year, 2010 and 2013 Med Assets Bronze Supplier Award, and the 2013 Premier Honorable Mention Minority Diversity Supplier of the Year .
Starting his career in sales with 3M for six years, Artis has also held sales position with the V. Mueller Division of American Hospital Supply. Later he would be promoted to Marketing Manager for American Hospital Supply Surgical division where he was responsible for $400 million in operating room sales. He has also held the position of Director of National Accounts for Microtek Medical (now a division of Ecolab).
Evanston Technology Partners is excited to have Artis on board. We feel that his experience in developing and managing relationships at the national level is imperative to our growth and strategy.